English National Ballet's Spring tour sees a thrilling programme of divertissements and pas de deux entitled Swan into Spring and classic comic ballet Coppélia.

Swan into Spring includes the brilliant Etudes, which is a glamourous take on a daily ballet class which demonstrates our 64 dancers' strength, speed and artistry. Pas de deux from Manon, Don Quixote and other balletswill be selected each Performance to complete the exciting programme.

In Coppélia, lovers Swanilda and Franz fool the eccentric Dr Coppélius into believing his mechanical doll has come to life.

"A joyful, colourful ballet which is suitable for children and adults alike"

Daily Express

English National Ballet's dancers and Orchestra perform both of these exciting programmes at

The Mayflower, Southampton and the

Bristol Hippodrome.

Southampton

023 80 711 811

Swan into Spring

11 - 12 March

Coppélia

14 - 15 March

Bristol

0844 847 1735

Swan into Spring

25 - 26 March

Coppélia

27 - 29 March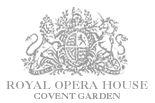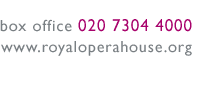 Yuri Grigorovich, the famous artistic director and chief choreographer of the Bolshoi Ballet, 1964-94, will be celebrating his 80th birthday on the main stage of the Royal Opera House with an evening featuring some of his best known works, including excerpts from The Golden Age, Spartacus and The Nutcracker, performed by The Grigorovich Ballet Company.
Full corps de ballet and orchestra of the Grigorovich Ballet Company of Russia with star soloists from the Bolshoi Theatre of Russia including Nikolai Tsiskaridze, Svetlana Lunkina, Denis Matvienko, Nina Kopzova, Maria Allash, Ruslan Skvorzov, Anna Antonicheva, Rinat Arifulin, Genady Yanin, Ekaterina Krysanova and Alexander Voltiev.